Mornington Singers is an award-winning mixed-voice chamber choir based in Dublin, Ireland and conducted by Orla Flanagan.
Thanks to everyone who helped make our concert To the Northeast such a memorable occasion. We were privileged to premiere John Buckley's To the Northeast and Ben Hanlon's World War I Letters in a programme consisting entirely of music by living Irish composers, many of whom were present. Thanks also to John Buckley for launching our new album Under-Song.
Under-Song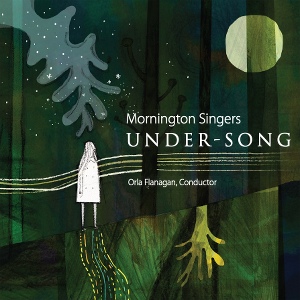 We are delighted to present our new album. Under-Song celebrates the vibrant creative legacy of Irish choral music, featuring a dynamic array of works by Irish composers, including the winning compositions of our Composition Competition.
To listen to the choir, visit us on YouTube.