Mornington Singers is an award-winning mixed-voice chamber choir based in Dublin, Ireland and conducted by Orla Flanagan.
Auditions for new members
We are auditioning for new members in the Tenor line to join the choir in the upcoming academic year 2018-2019. Auditions will be held in late August. Please contact us via email at info@morningtonsingers.org if you'd like to join us!
Celebrating 21 years of choral music-making
2018 marks the 21st anniversary of Mornington Singers. Thank you to everyone who helped us celebrate this milestone and our twenty-one year history at our anniversary concert.
Our heartfelt thanks to everyone whose work over the years has made Mornington Singers what it is, and to the many people and organisations whose support makes it possible for the choir to continue to perform, promote and celebrate choral music within Ireland and internationally.
Under-Song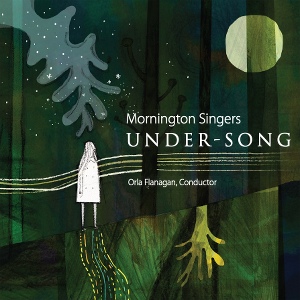 We are delighted to present our new album. Under-Song celebrates the vibrant creative legacy of Irish choral music, featuring a dynamic array of works by Irish composers, including the winning compositions of our Composition Competition.
To listen to the choir, visit us on YouTube.