Mornington Singers is an award-winning mixed-voice chamber choir based in Dublin, Ireland and conducted by Orla Flanagan.
Our spring concert will take place on Saturday 30 March in Trinity College Chapel, Dublin. Full details coming soon.
Under-Song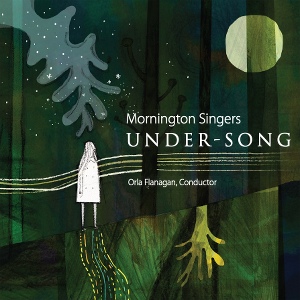 Our latest album Under-Song celebrates the vibrant creative legacy of Irish choral music, featuring a dynamic array of works by Irish composers, including the winning compositions of our Composition Competition.
To listen to the choir, visit us on YouTube.