Order our albums on CD below, or download our recordings from digital music stores including iTunes, Amazon and Spotify.
To the Northeast – The Choral Music of John Buckley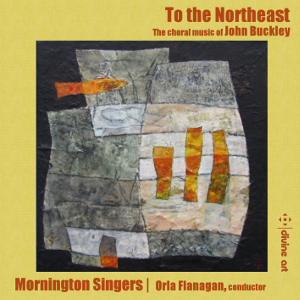 Buy copies
Under-Song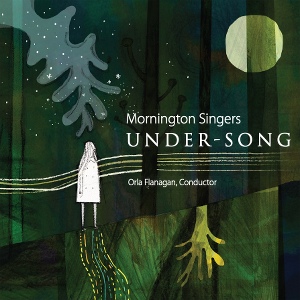 Released: May 2017
Under-Song celebrates the vibrant creative legacy of Irish choral music, featuring a dynamic array of works by Irish composers, including the three winning compositions of the 2014 Mornington Singers Composition Competition.

Under-Song CD
€15 + p&p
Noël – Live from Christ Church Cathedral, Dublin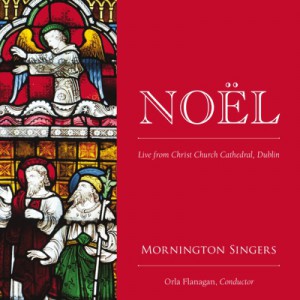 Released: November 2013
This live recording of our Christmas concert from December 2012, in the magnificent Christ Church Cathedral, Dublin, features a selection of well-loved Christmas carols.

Noël CD
€10 + p&p
Water Night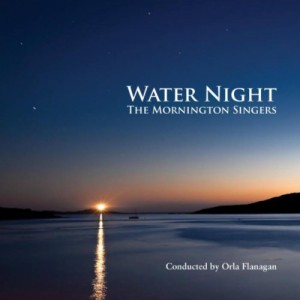 Released: October 2010
Water Night is a collection of our more popular repertoire, from traditional Irish through romantic to contemporary, tied together by the theme of love.

Water Night CD
€10 + p&p
Solas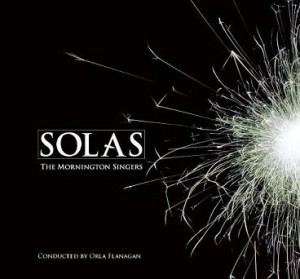 Released: April 2008
Solas features a variety of music from Elgar to Rautavaara, including repertoire from our award-winning performances at Cork International Choral Festival.
'Outstanding performance and recording' – Classic Drive, Lyric FM
'Excellent programme' – Gloria, Lyric FM
'Crisply articulated … beautifully spun' – The Journal of Music in Ireland

Solas CD
€10 + p&p
Sacred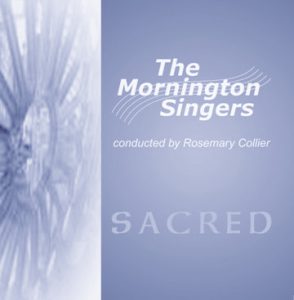 Released: Spring 2002
In Spring 2002 Mornington Singers produced their first CD, entitled Sacred. The album features some of the most popular pieces sung in the early years of the choir, including music by Palestrina, Bruckner, Rachmaninov and Tavener.
Conducted by Rosemary Collier

Sacred CD
€5 + p&p